This post is part of our Spotlight series, where we spotlight our incredible partners. We are so thrilled that GivePulse has been able to work with these nonprofits, institutions, and corporations!
Scott Russomanno runs a small nonprofit powered by volunteers. As the only full-time employee of the organization, he manages all programming, outreach and fundraising efforts for All-Stars Club Central, an organization providing a place of belonging to community members with developmental disabilities and nights of rest for parents and caregivers. All-Stars' programming depends greatly upon the generosity of their community and their financial lifeline, both before and during the COVID-19 pandemic, has been recurring donations.
In this spotlight, we will share how recurring donations can be a sustainable foundation for organizations to make an impact, as well as how your organization can develop a consistent base of recurring donors just like All-Stars.

Recurring Donations Make for Better Planning
Recurring donations make All-Stars' work easier by providing a steady stream of income that allows them to plan programming and ensure that their constituents receive important and necessary services. "We encourage our donors to make recurring donations because it allows us to plan for growth far more accurately since we can rely on a base of income each month" says Russomanno. "One time donations are great, but can make it much more difficult to project. Focusing on growing our base of monthly donors allows us to be smarter in our financial projections and far more accurate in our decision making process."
"Focusing on growing our base of monthly donors allows us to be smarter in our financial projections and far more accurate in our decision making process."
Recurring Donors Give More
Recurring donations have been proven time and time again to increase giving, engagement and donor retention. Although a donor may set up a monthly recurring donation at a lower amount than a one-time donation, the cumulative effect of those smaller monthly donations will quickly surpass the amount a donor would've given with a one-time gift. The average recurring donor gives $332 annually to All-Stars Club Central's general donations page, while the average one-time donor gives $204. National statistics show that average online recurring donors give 255% more than one-time donors.

Increasing Community Dedication & Donor Retention
Many of All-Stars' recurring donors also serve as volunteers with the organization. Russomanno encourages all volunteers to set up monthly recurring donations of any size or sponsor an "All-Star" for $20 a month. In doing this, he has noted increased engagement and dedication from volunteers. "Volunteers who donate are generally far more engaged with our programs. Those who give of their time and financial resources feel a stronger sense of ownership and thus more likely to stay involved for the long term."
In addition to being a tool to increase engagement among volunteers, recurring donations are a great way to keep your existing donors from abandoning your cause. Donor retention rates across the country run low with the average around 45%. Increasing donor retention allows your organization to focus on growing programming and support long term instead of worrying about how you're going to meet your end of year fiscal goals. Industry research shows that recurring donors have an average retention rate of 90% and are six times more likely to leave an organization in their will or make a legacy gift.
"Volunteers who donate… feel a stronger sense of ownership and thus are more likely to stay involved for the long term."
Sustainable Funding During Unpredictable Times
COVID-19 has caused economic uncertainty for millions of people, creating a challenge for nonprofit organizations. Most nonprofits need financial support now more than ever but feel uneasy asking a constituency potentially facing financial hardship to increase their giving. Recurring giving is a simple way to create sustainable financial support that is realistic for donors on a budget. While some donors experiencing financial uncertainty may hold back on giving a gift of $100 right now, donating $10 or $20 a month can feel like a more manageable way to support your organization, allowing them to continue support and actually donate more than they would have otherwise.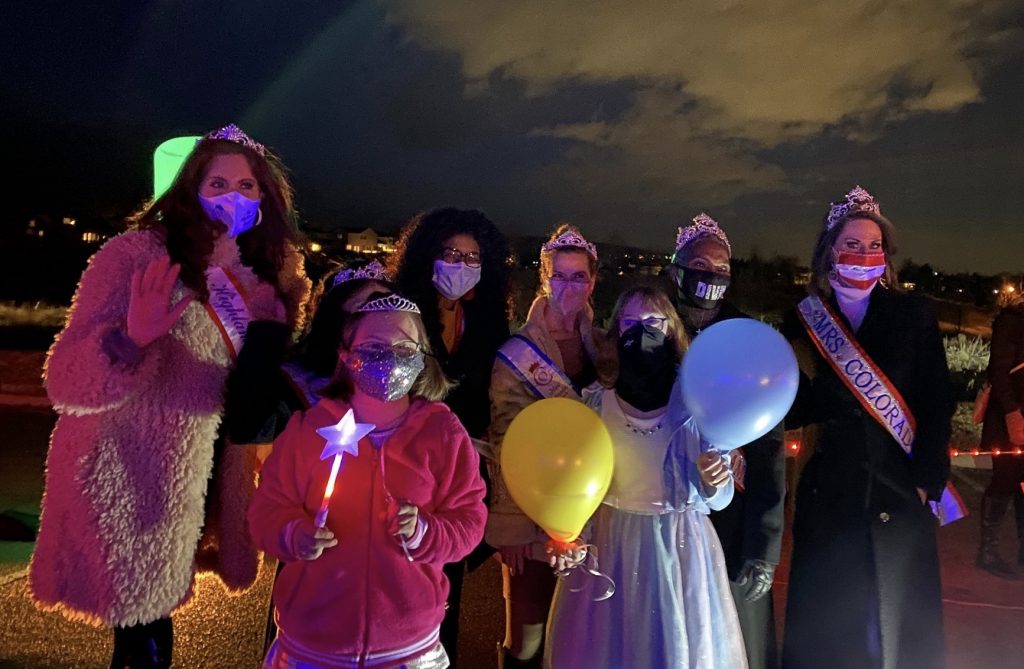 Business Partnerships and Recurring Donations
All-Stars has also harnessed the generosity of their community and the power of recurring giving through a local business partner. "Local businesses who commit to your mission are incredible resources for potential donors," says Russomanno. "We have established a relationship with a local business who offers a monthly service package but requests payments are made as donations to our organization. This is a win/win/win as the client receives great service, we receive a base of monthly donors, and the business receives an additional touch point to help diagnose larger issues that bring in greater revenue."
Community partnerships with local businesses and corporations can be extremely beneficial to your organization, especially when it comes to recurring giving. Find businesses whose values align with the mission of your organization and rather than asking for a one-time donation, encourage them to start a recurring giving program that deducts from employee paychecks or sets up monthly gifts from customers in exchange for services. This will allow you to create a sustainable funding source and build stronger relationships with businesses and donors over time.
"Local businesses who commit to your mission are incredible resources for potential donors."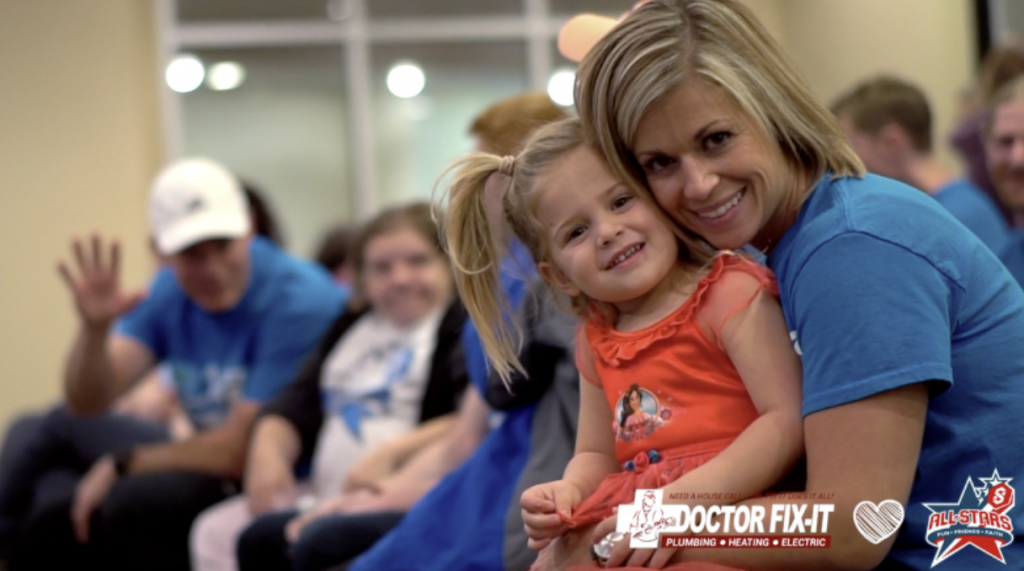 Takeaways and Next Steps for Your Own Recurring Donations
You may be wondering how you can tap into recurring giving to reach and maintain a strong donor base like All-Stars has. Here are our top three takeaways from Russomanno's experience:
Start a membership or sponsorship program: Just as All-Stars encourages donors to subscribe to a $20 per month sponsorship, you can create a membership program to help donors recognize the impact of their giving. Consider implementing multiple donation tiers and specifying the milestones that can be accomplished, showing the direct impact the donor's contribution will have on the community. For example, food banks might include different tiers to correspond to a number of families that can be fed through a monthly donation.
Start a volunteer giving program: Russomanno noticed that volunteers who donate are likely to be more engaged with the organization overall. Encourage volunteers to donate by including links in communications and reinforcing how recurring donations relate directly to their work in the community.
Partner with a local business: For All-Stars, a partnership with a local business has been key to their recurring donations program. Consider partnering with local businesses to reach new donors and stay connected to your community. These businesses may even ultimately find additional ways to give back to your organization, such as volunteer time off programs, payroll deductions, and gift or hours matching.

Start Accepting Recurring Donations
Recurring giving programs are easy to maintain through online giving platforms such as GivePulse, which offers recurring giving to all users of the platform. For Russomano, the flexibility and customization of giving pages has allowed him to bring in more recurring donors. "GivePulse has allowed us to create specific fundraising campaigns that we can use for each of our fundraising events or programs. It allows us to offer targeted campaigns with recurring and one-time options as well as opportunities for our volunteers to get involved and lead their own fundraising page."
Here's how you can start accepting recurring donations for your organization:

No matter how you set up your recurring giving program, we know that it will create a base of sustainable funding to help you and your organization make an even bigger impact in your community.
Questions? Set up a fundraising consultation meeting or email fundraising@givepulse.com.
Thank you so much to Scott Russomanno and the whole team at All-Stars Club Central for your dedication and service to your community. Your work provides valuable services and a place of belonging that makes our world a better place. Learn more about All-Stars Club Central and support their work here. To learn more about how GivePulse can help you make a difference in your community, schedule a call.