America's Service Commissions
In partnership with ASC, we are honored to think through how to best support and scale their development, volunteer engagement and tracking needs at scale.
partner mission
America's Service Commissions (ASC) is a nonprofit, nonpartisan association representing and promoting the 52 state service commissions across the United States and territories with the mission to lead and elevate the state service network. State service commissions are governor-appointed public agencies or nonprofit organizations made up of more than 1,000 commissioners, private citizens leading the nation's service movement and administering more than 75 percent of the federal AmeriCorps funds to address pressing community needs.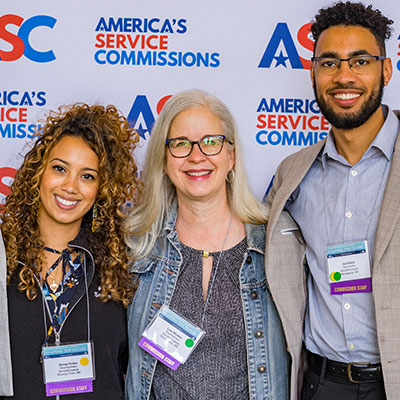 ASC's 25th Anniversary
We are excited to sponsor and host ASC's 25th anniversary! Follow us in the national trainings and activities surrounding this anniversary!
Partner with Us
Connect with one of our team members to discuss partnership opportunities with GivePulse.