Anthology
Anthology and their suite of products are in over 1,000 institutions. We are fortunate to collaborate with them on a number of different products and services to ensure we improve the experience for higher education institutions.
partner mission
Anthology recently combined with Blackboard, becoming the largest EdTech ecosystem on a global scale for education. Now supporting more than 150 million users in over 80 countries, Anthology strives to advance education to support learners in higher education, K-12, business and government throughout the world. The newly expanded organization uses modern cloud technology and services that address individual needs and help educators shape each learner's journey. Drawing on a comprehensive offering, Anthology solutions create operational efficiencies; provide intelligence for staff, faculty and administrators; and empower institutional leaders to support and guide students on a path to success at each phase of their journey. Discover how we are fulfilling our mission at www.anthology.com.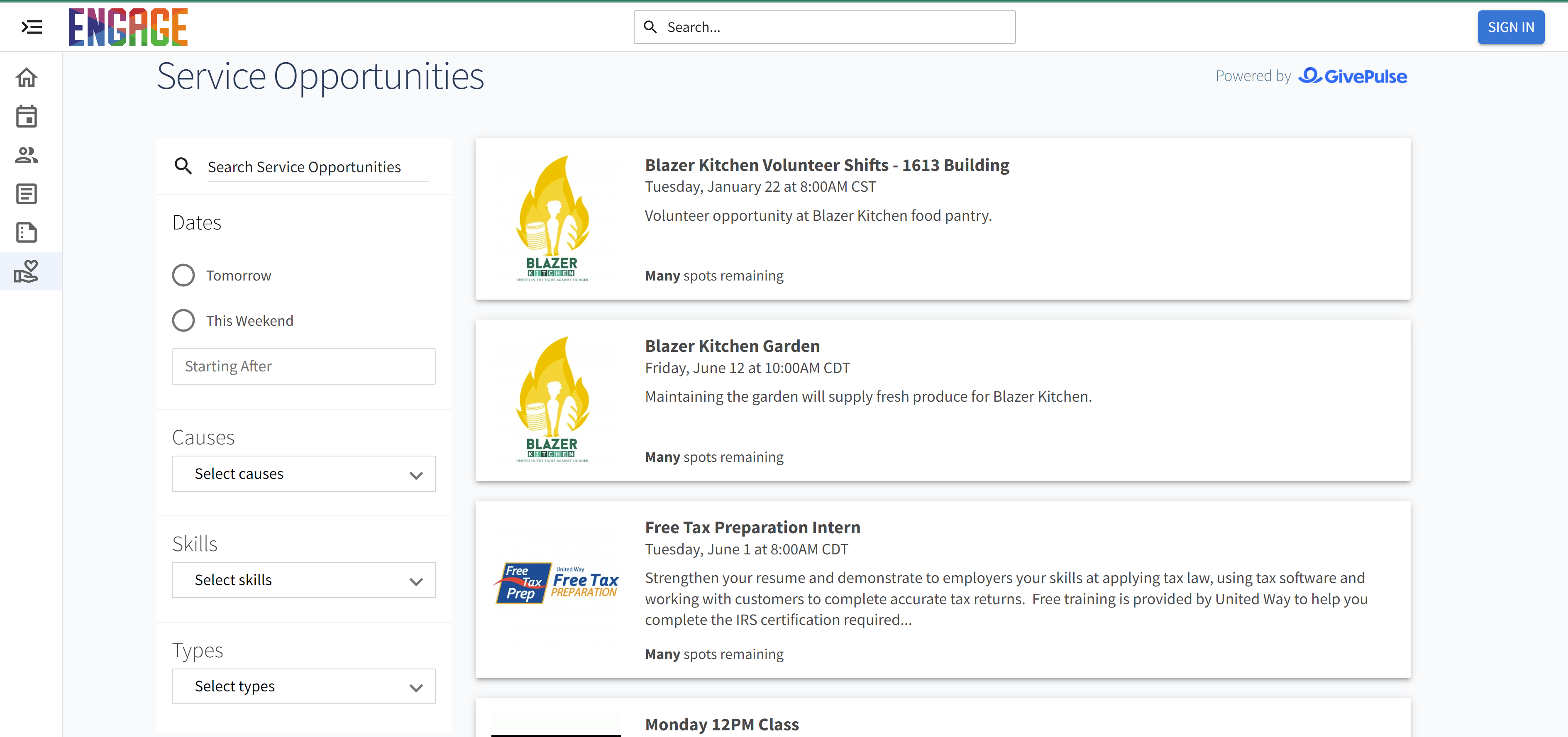 Engage - GivePulse Integration
Institutions that have Anthology Engage are able to integrate with GivePulse and immerse community engagement and service opportunities seamlessly onto student activities calendars and experiences. A few key features include:
• Seamless user experience via Single Sign On.
• Service tab in Engage: Enables students to find service opportunities listed on GivePulse through Engage.
• Linked accounts: Link your account and share service hours from GivePulse to the co-curricular transcript in Engage.
• And more!
Partner with Us
Connect with one of our team members to discuss partnership opportunities with GivePulse.