This post is part of our Spotlight series, where we spotlight our incredible partners. We are so thrilled that GivePulse has been able to work with these nonprofits, institutions, and corporations!
Fighting food waste and hunger
University of Georgia has been affiliated with the Campus Kitchens Project since 2012. While the project's national arm, DC Central Kitchens, recently announced that they will be moving on to their next phase, UGA's close relationships with community partners will help them to continue fighting food insecurity.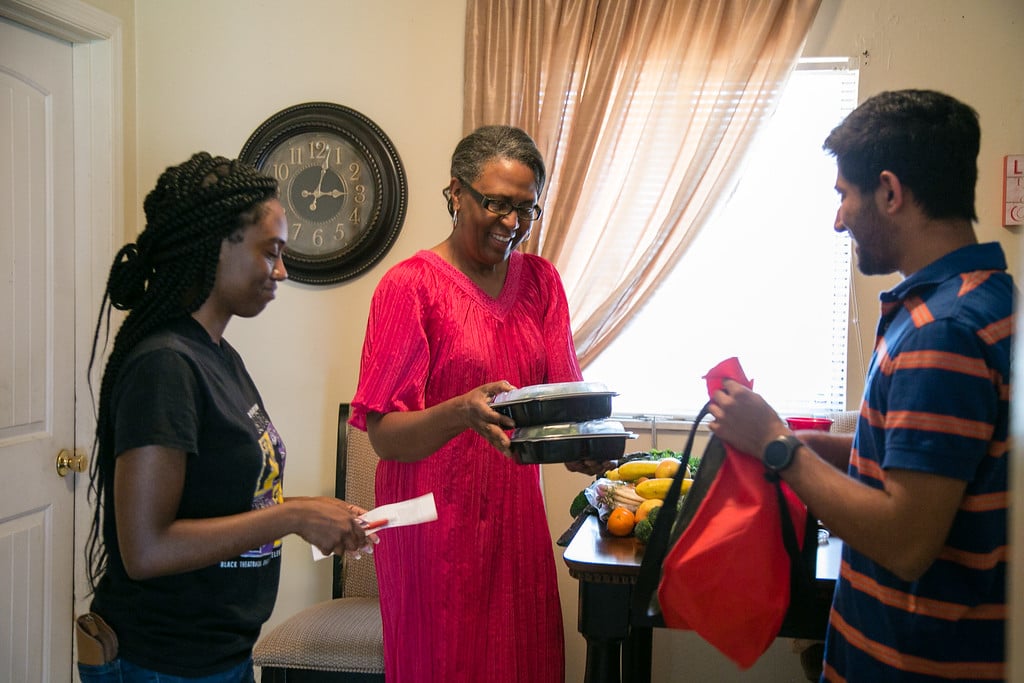 Their operation is shaped by the seven years working alongside the network of Campus Kitchens. Brad Turner, the Campus Kitchen Coordinator with the Office of Service Learning at UGA, says this has given students different perspectives on the commonalities and differences of fighting food insecurity in different parts of the country. He believes that the benefits are mutual: the Campus Kitchen at UGA hopes to "give people encouragement that really wonderful things can happen when you've got people all rowing the boat in the same direction."

"Really wonderful things can happen when you've got people all rowing the boat in the same direction."

In the case of the Campus Kitchen at UGA, this direction aims toward food security for senior populations, particularly for seniors raising grandchildren. This focus came about after an assessment conducted by the Athens Community Council on Aging and a group of Women's Studies students as part of their service learning project. The assessment found that among the families served by the ACCA, 78% were food insecure. The Campus Kitchen at UGA focuses their efforts on this population. Turner notes that UGA, the 33rd Campus Kitchen to be established, was one of the first to focus on senior hunger.

An interdisciplinary project
UGA's motto, "To teach, to serve, and to inquire into the nature of things," is well suited to the university's Campus Kitchen. Turner says that Campus Kitchen certainly fits these three models of what service learning aspires to do. Students volunteer with the Campus Kitchen at UGA for a variety of reasons. Some want to combat food waste, and in doing so learn more about older adult issues; others are invested in issues facing senior communities and ultimately learn more about food justice. In its nature, this is an interdisciplinary project. No matter what the reason, all students engage with Campus Kitchen, Turner says, "in the spirit of not only growing professionally, but also serving their community, meeting a need that affects the public."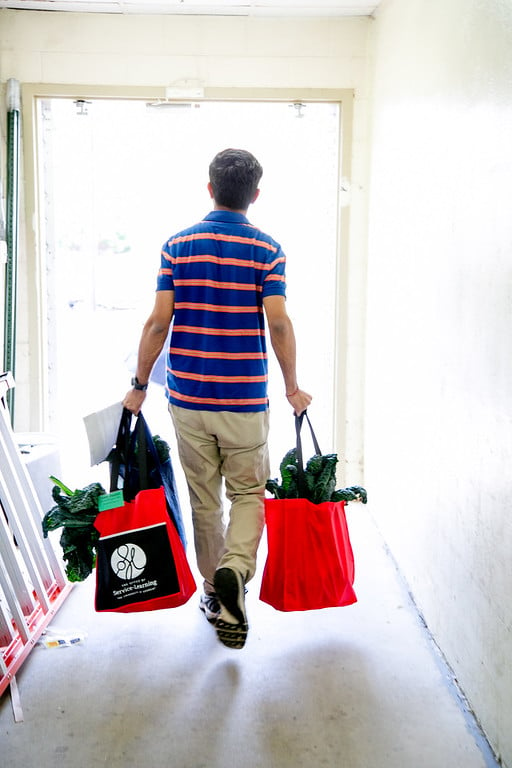 This service can change the lives of students involved. The interdisciplinary nature of this work prepares students for careers that may require them to work on teams that involve many different roles. "That's something we're seeing more around the country," Turner notes. "You need a diverse range of experiences, especially if you're in a nonprofit or direct service sector — you need to understand the context in a lot of different factors (societal, interpersonal) that are impacting the needs and assets in a community."
Feeding the community
The Campus Kitchen at UGA influences volunteers in another way — it teaches them to cook. "We're getting people who are learning how to peel a potato or dice an onion for the first time at Campus Kitchen," Turner says. "That wasn't at all our intention, but what that tells us is that people are willing to step outside of their comfort zone for the sake of love and for the sake of their community. You get students who might not want to go to a cooking class, but they are interested in serving their community. It's a really humbling, great privilege to be a part of that for a student, and to honor their humility by giving them this great experience."


"People are willing to step outside of their comfort zone for the sake of love and for the sake of their community."

The actual kitchen of the Campus Kitchen at UGA has made a conscientious shift to avoid seeming like a commercial kitchen, while still maintaining, first and foremost, health and safety standards. They must manage operating at an economy scale while creating an environment where people have room to be novices. "We're trying to balance both feeding the community and making the student experience one that's going to have a regenerative effect on the student's life on campus," Turner says. To do so, UGA has implemented a model in which each shift has less students and more time. In these two hour slots, Campus Kitchen provides a tangible outlet for students to explore an issue that they may be learning about in class.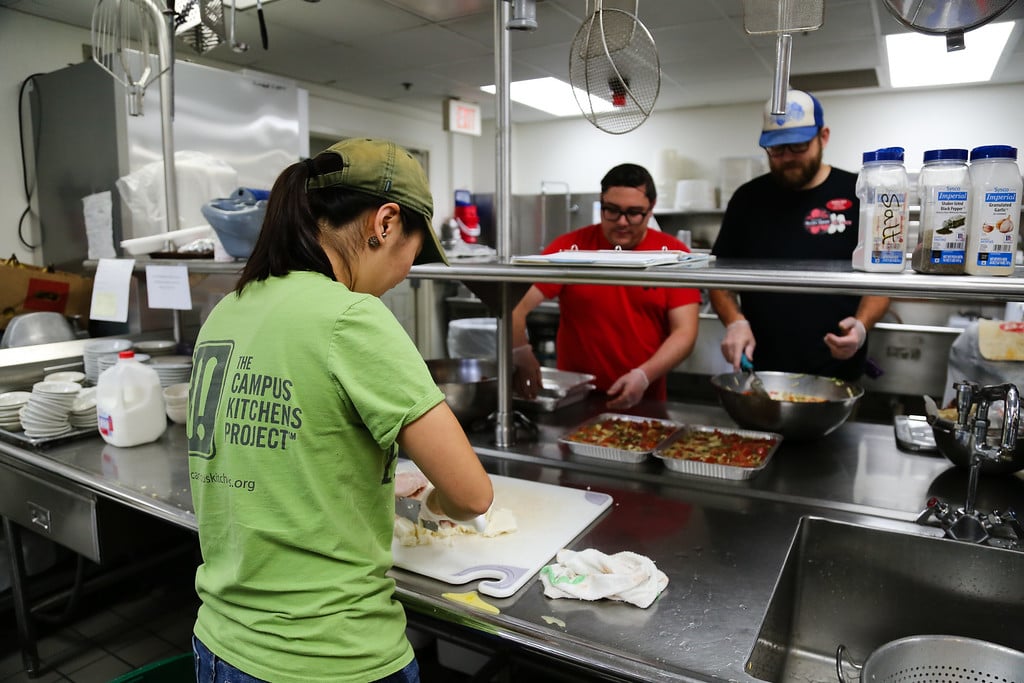 The students get the chance to learn about food waste firsthand, as the Campus Kitchen at UGA must work to avoid waste in their own kitchens. One method they use is composting vegetable scraps, which they can then take back to the campus garden that in turn grows vegetables for Campus Kitchen. For items not suitable to the garden, Campus Kitchen uses the university's bioconversion plant, which converts these items into usable forms.

Waste avoidance will continue to be a challenge as the Campus Kitchen at UGA grows. Turner notes that the larger the scale of operation, the greater risk there is for waste. However, food waste is not necessarily something to be pessimistic about — Turner considers it an untapped asset in the fight for food justice. Through asking grocery stores to donate food and ingredients that otherwise wouldn't be eaten, Campus Kitchen is using food that typically might be wasted to combat food insecurity.

A commitment people are willing to make
This, of course, relies on a number of partners in the community who can provide food that Campus Kitchen uses. Their main partner for food recovery is a local Trader Joe's, which donates anywhere from 500 to just shy of 1300 pounds of food per donation day. They provide goods that are cosmetically imperfect or are nearing expiration. Other donors include the UGArden, the Foodbank of Northeast Georgia, Athens Farmers Market, and Collective Harvest.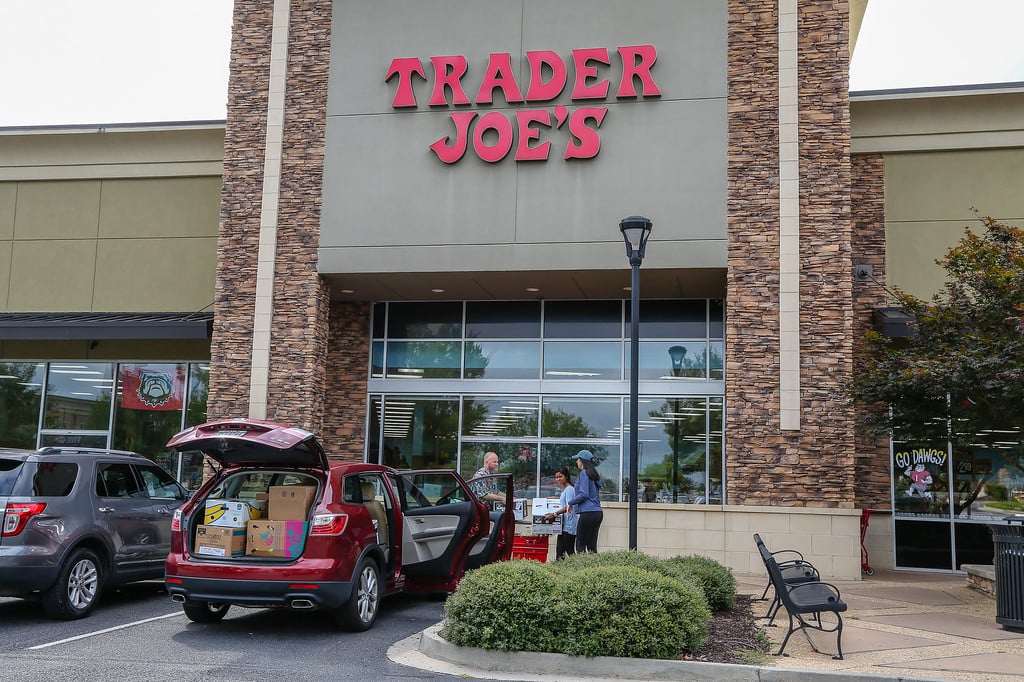 The Campus Kitchen at UGA also works with the Athens Community Council on Aging to ensure that the program is sustainable and safe. The UGA Campus Kitchen works with 54 of the ACCA's clients and their families; because of this close relationship, the Campus Kitchen complies with ACCA's trainings and background checks. Turner says that this organization has been incredible to work with, particularly in the mutual trust and willingness to take risks that has allowed their Campus Kitchen to grow.

All of these partners have had to be willing to trust that Campus Kitchen was going to work in the best interest of their community. "When people hear that it's a food recovery network run by students, the knee-jerk reaction is to question," Turner says. "It's a well-founded concern to wonder about the sustainability. We just made it a point that when we establish a relationship, we quickly document how the shift is best done and recruit students to serve in a specific role for a semester at a time. And students just want to be a part of this. They love having a clear role, seeing how this connects, so it's a commitment people are willing to make."
Managing growth
The Campus Kitchen at UGA uses GivePulse to schedule and track student engagement with their organization, and has found that the organization has grown to 372 students, with more and more referrals coming through word of mouth.

As they grow, the Campus Kitchen at UGA utilizes GivePulse's reflection features to incorporate student feedback and ensure that the program remains productive for everyone involved. They can also use this to better verify volunteers even as their numbers grow. Prior to GivePulse, they often had service-learning students that were using paper sign-in forms and requiring signatures, which Turner says was difficult to manage centrally. But with GivePulse's verification system, Campus Kitchen "transitioned to coaching students to report impacts and share that data with their professor, knowing that any verified impact has already been signed off on by the staff of our program. That has been great for improving efficiency, particularly as we've grown and incorporated more students."
Doing everything they can
As they grow, the Campus Kitchen at UGA plans to continue looking into ways to address the underlying issues that lead to food waste. Turner is confident that given the right inspiration and connection, people are going to find innovative solutions. He believes the role of the Campus Kitchen at UGA is "to give people encouragement that it can be done, that you really can do amazing things in your community, that incredible trust is built through food."


"Incredible trust is built through food."

The Campus Kitchen at UGA also wants to help supply other organizations engaging in food security, doing more work with homeless shelters, food kitchens, and similar organizations.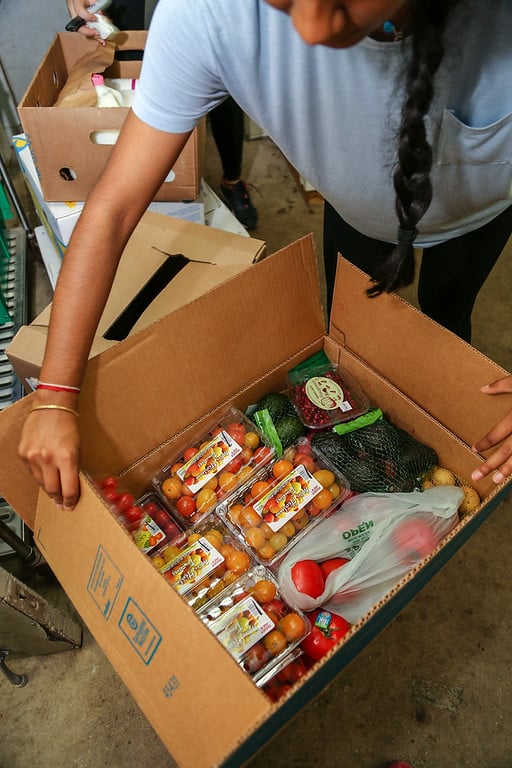 Turner doesn't lose sight of the bigger picture — solutions need to occur at a higher tier. "The data suggests that the further up the supply chain you go to reduce food waste, the better the savings, reduced environmental impacts… the producers are gonna be getting smarter, it's in their best interest to cut food waste from their stores."

Because of this, he sees reason to hope: "It's my belief that a time could come when there won't be as much waste in grocery stores. The question that remains for us, what are we gonna do until that day comes? I'm convinced that we need to do everything we can. People are still literally hungry and in dire need, so we have to do everything we can while today is still today. Our goal right now is to do as much as we can for the time we're graciously given, and do the best good we can."


"Our goal right now is to do as much as we can for the time we're graciously given, and do the best good we can."

To discuss how GivePulse can help your institution make an impact in your community, schedule a call with our team.