Juneteenth (short for June 19th) honors the anniversary of the date when, two and a half years after the signing of the Emancipation Proclamation, federal troops took control of Texas, designating the effective end of slavery in the United States. While slavery was declared illegal by law, institutional racism persists in our society. Over the past year, the ongoing repercussions of systemic racism have come to the forefront of national attention, led by organizers and activists in the Black community.
Celebrating, learning, and honoring the history behind Juneteenth is one small part of the efforts communities can make to combat hatred and work toward racial justice. In this post, we have pulled together learnings on how the past year's reimagining of community engagement can encourage your organization or program to double down on a commitment to racial justice, such as how you can:
Broaden your impact with virtual and remote volunteerism
Encourage research and learning through project-based coordination
Increase accessibility to activism with grants and fellowships
Support systemic solutions through reparations engagement and education
Promote long-term change with effective civic engagement
We hope that these ideas will provide a starting point for you to align your mission and motivation with the broader effort to ensure racial justice. We also welcome you to open conversations with our team about how we can work together for programs on social and racial justice.
Virtual Volunteerism: Broadening Reach of Impact
Our partners at Brown Hope leverage remote and virtual volunteerism to reach a larger audience. Brown Hope is a community solution for racial justice that inspires collective healing through the heart, mind, and voice. In collaboration with GivePulse, Brown Hope participated in #VirtualVolunteerWeek to raise awareness and encourage education on reparations. They continue to use virtual events to encourage learning and to develop professional skills, including an online fundraising campaign for Juneteenth.
Brown Hope's events are exemplary of the ongoing impact of our shift to virtual engagement: virtual events can be skills-based or can promote research and education that raise awareness of racial justice issues. Learn from Brown Hope by using virtual opportunities to promote national — or even global — views of impact, and to develop creative and versatile activities. Creative projects might be anything from peer-to-peer fundraisers to the development of educational materials, all of which center on an empowering mission to bring together communities and make an impact.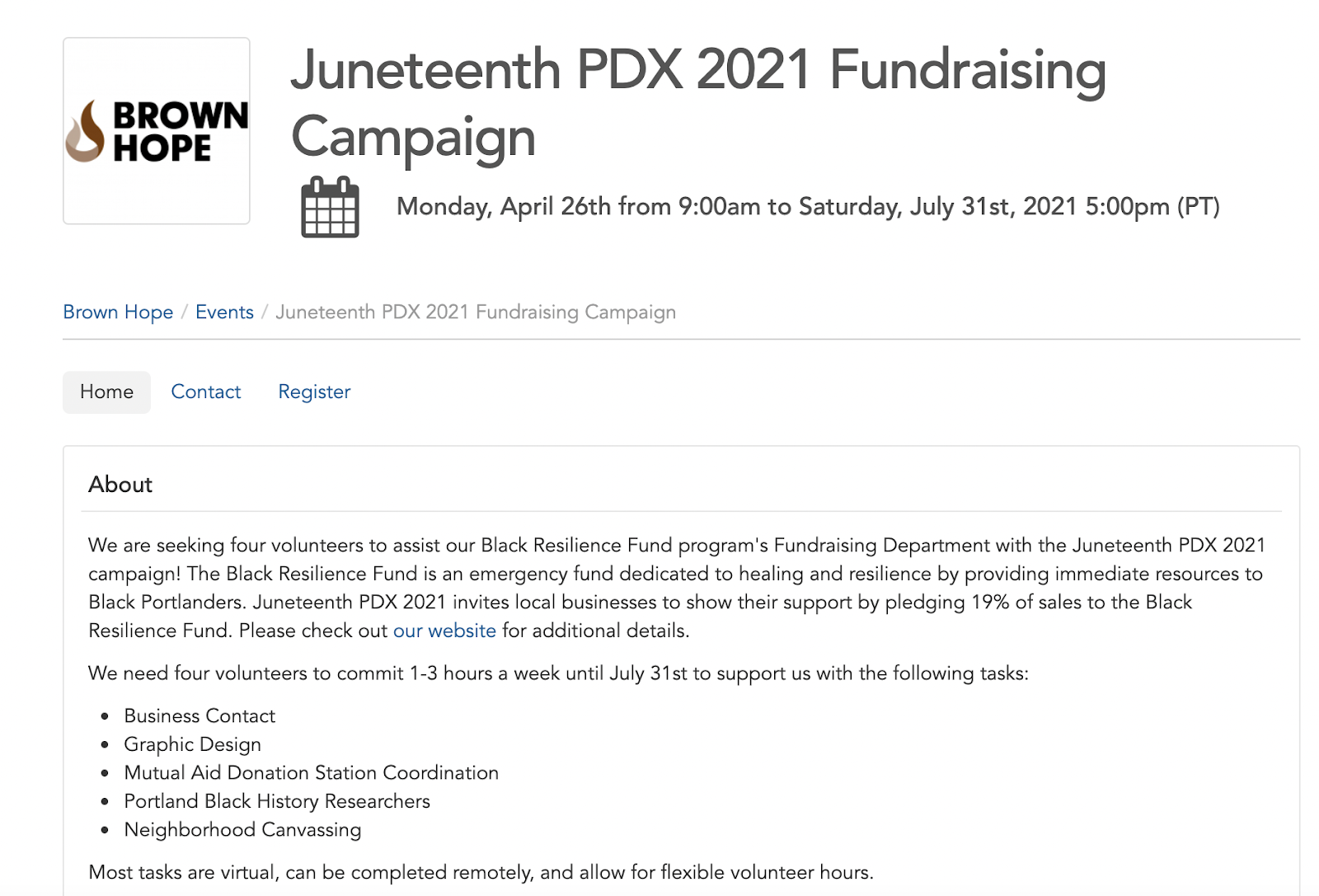 Project-Based Engagement: Research and Learning Pathways
Project-based engagement promotes a deep commitment to developmental pathways and continuous learning on social and racial justice. With scaffolded milestones and a focus on outcomes rather than only hours, project-based opportunities can promote a long-term and thorough engagement essential to effectively working toward systemic change.
Project-based engagement incorporates research, education, or pro bono service to build toward a bigger outcome, allowing the organization to focus resources to combat systemic racism while also forming a close connection with volunteers and community. Generally, project-based engagement falls into the category of Experiential Learning, using experience and community as the classroom in which volunteers, students, and engaged individuals can learn more about the history and ongoing impact of systemic racism, as well as how they can play a role in changing this moving forward. .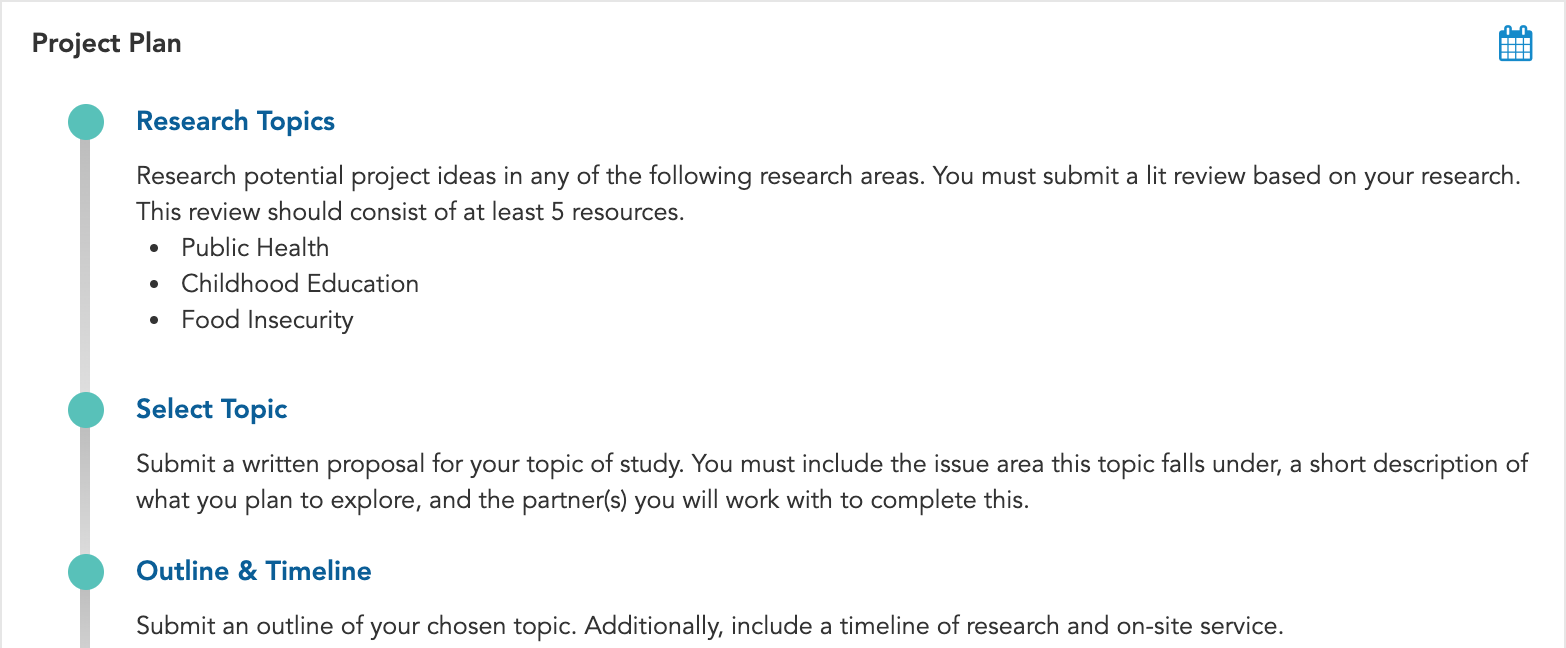 Grants and Fellowships: Access to Activism
Over the past year, many institutions offered grants for students and organizations focused on racial justice. Grants can be used to support student research and engagement, meet gaps in community organizations, and sustain projects beyond the semester or the academic year.
These institutions remind us that grants and philanthropic support are necessary for the deep-diving projects that sustain activism. Carefully reviewed nominations and applications can support research, projects, and social impact endeavors. Particularly for our partners in cities, higher education, and corporate giving, we encourage you to develop philanthropic opportunities to support projects that promote racial justice, and make the application process streamlined and widely accessible.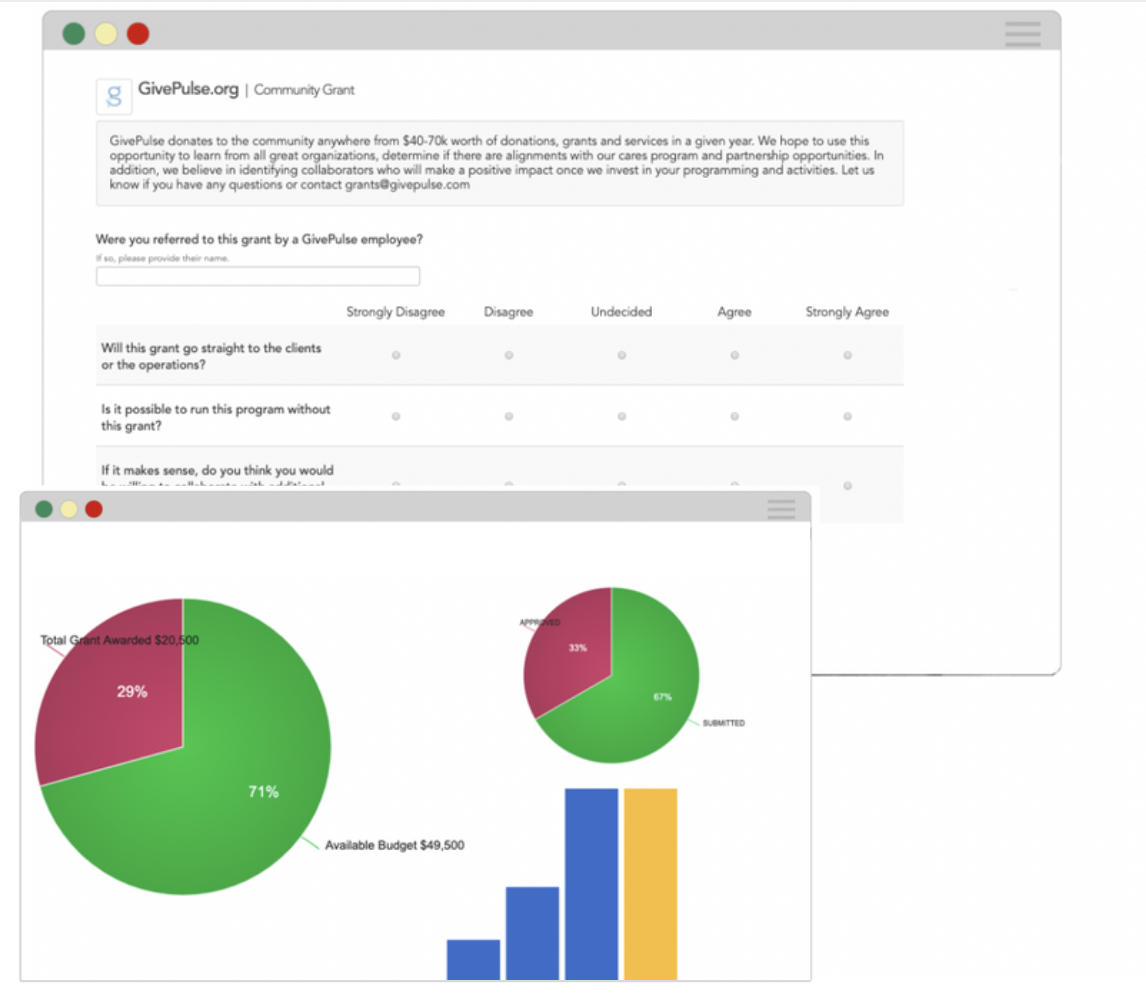 Project H.E.R.E: Higher Education and Reparations Engagement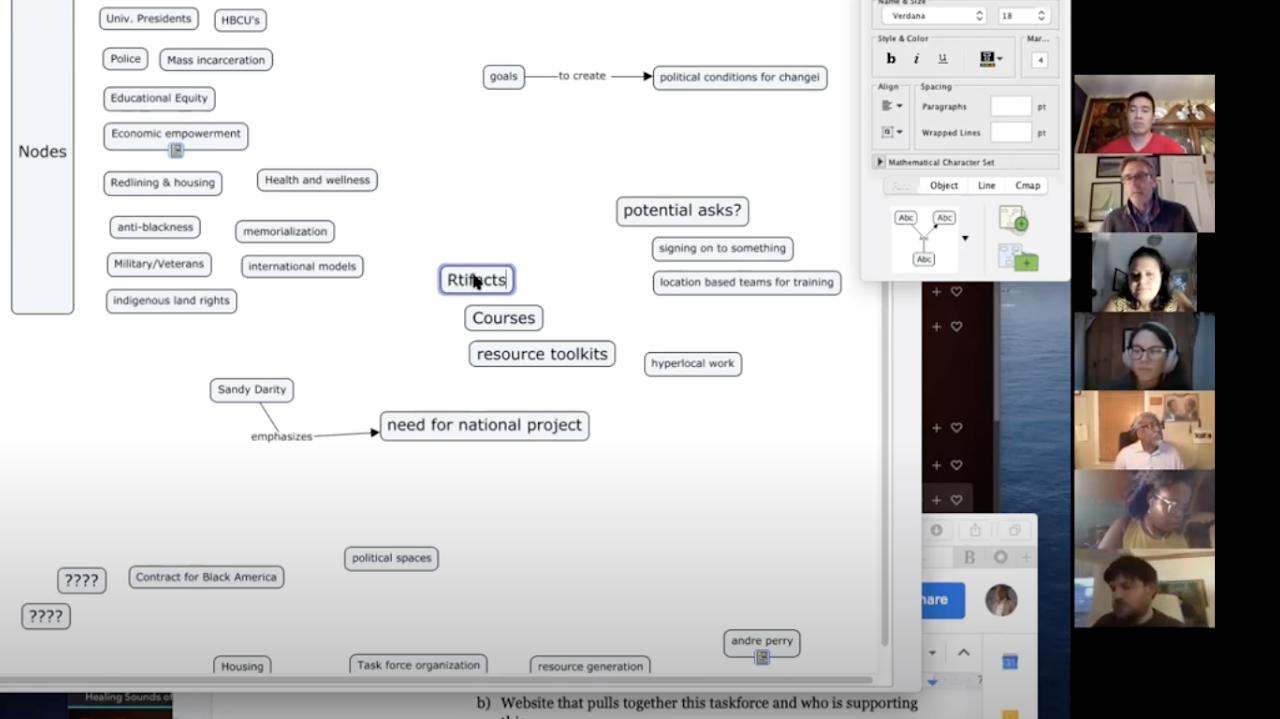 Grants and fellowships, while important, are ultimately short-term solutions. Bills such as HR 40 introduce a broader suggestion: that we should study and develop reparation proposals for African Americans to address the history of racial discrimination and violence in the United Sates. Higher education institutions, partners and programs can play a vital role in racial justice, from research to activism to philanthropic support. Because of this, institutions can play a pivotal academic role in the research, theory, and practice of reparations.
Higher education can provide spaces and prepare students for the critical thinking and engagement that allow them to take a role in organizing and advocating for solutions like reparations. With a foundation in racial inequality, these students can build coalitions and movements, in many cases using project-based events to track progress and outcomes.
GivePulse CEO and co-founder George Luc is proud to be involved in Project H.E.R.E, a group of scholars and grassroots organizations leaders, to develop an inventory of resources and plans to organize around initiatives focused on reparations and racial justice; learn more here.
Civic Engagement: Your Vote and Your Voice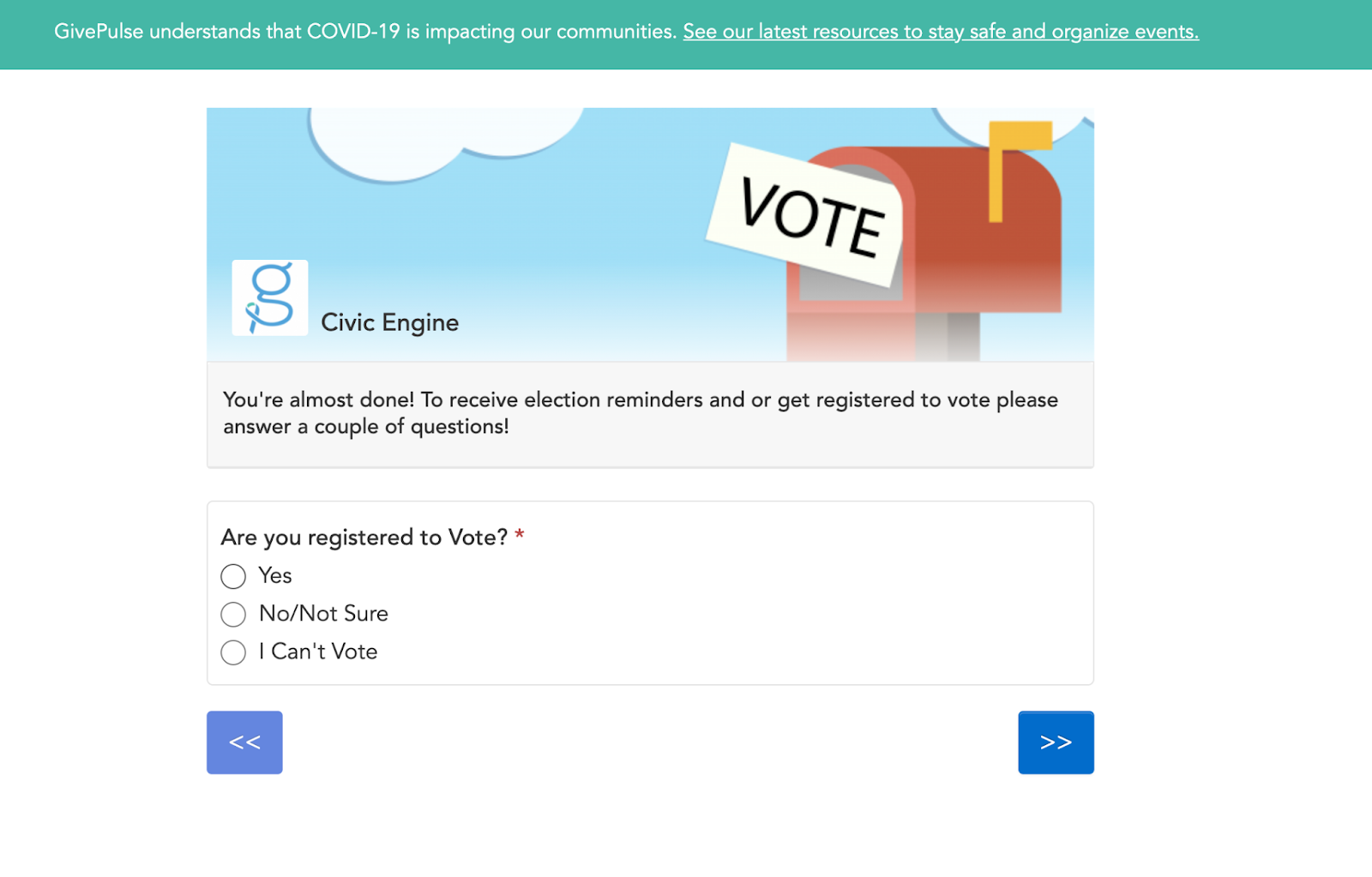 During last year's 2020 election, GivePulse and TurboVote (of Democracy Works) collaborated to encourage millions to register and vote. This partnership pairs the knowledge and abilities of both to reach a broad audience and provide the rules and steps for absentee, vote-by-mail, and voter registration.
Voter engagement is an essential element of ongoing social and racial justice endeavors, but is far from the only way to mobilize your constituents. Encourage participation in peaceful protests according to one's values and beliefs, donate, give time and money, run for office, call congresspeople, and more. Legal and political action will change the shape of our country; it is up to each of us to ensure it changes for the better. (More ideas for how to get involved in civic action beyond voting can be found in our November 2020 blog post here.)
Looking Ahead
We hope that this post will encourage your initiatives to find new ways to combat systemic racism in its mission and programming, on and after Juneteenth. Even if your organization is not focused predominantly on racial justice, systemic racism impacts every cause and community. Combatting racism is essential to all engagement and to the empowerment of our communities as a whole. As you celebrate Juneteenth, reflect on the holiday's history, and how this celebration can galvanize you to further action.
Our locally based GivePulse team will be attending the Juneteenth festivities in Austin, TX and encouraging remote employees to tune into their local or virtual opportunities as well. We hope we might see some of you there!
To learn more about how we can work together toward social and racial justice, schedule a call with our team.