Think about all the meals you've eaten this week. Now think about how much you threw away because you were way too full, you cooked too much, or maybe it wasn't worth saving. This is food waste and it's a huge problem. Sadly it's also staggeringly common, so much so that 40% of food in the US is thrown away. This waste goes straight to landfills, which are responsible for 1/6 of our methane gas emissions. Food waste goes hand in hand with another common problem — food insecurity.
Food insecurity is a problem in which people don't know where their next meal will come from. We are all too familiar with this as a society; we know that hunger is an issue. Donating to food drives and volunteering at soup kitchens are normal for us because we know there are so many families in need. They say everything's bigger in Texas, and they're right: 18.4% of Texas households experience food insecurity, placing us third in the nation.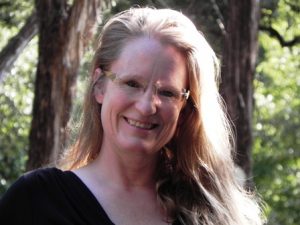 I got a chance to sit down with Jennifer James, Logistics Director for Keep Austin Fed, to talk about her experiences with the food rescue organization and how she got her start there. For her, these problems were a "no-brainer." We have all this perfectly edible food, and we have so many hungry families – let's feed them! Jennifer's journey with KAF began about three years ago in a community college philosophy class. While dedicating her time to homeschooling her three children, Jennifer became involved with various volunteer opportunities. At the same time, Jennifer decided to go back to school and finish her bachelor's degree in accounting, a choice she described as both setting an example for her children, as well as doing something for herself.
Jennifer's professor gave the class two options for a project: write a research paper OR do a community service project with a final reflection essay on the experience. With her history of getting involved in the community, Jennifer opted for the service project and volunteered six hours that semester with Keep Austin Fed. On her first food run with the organization to a local grocery store, she recalls her "mouth dropping because of all the food [the store] would've thrown away had [they] not been there to pick it up." Jennifer then came to the big conclusion: we don't have a food production problem, we have a food distribution problem.
After writing the reflection paper and finishing up her class, Jennifer continued to work with KAF in big part because of the two-fold pay off, helping people with food insecurity and helping the environment. She is persevering toward completing her degree at Texas State University while also continuing to homeschool her youngest. Jennifer describes herself as always getting involved with whatever she's interested in, and working with KAF was no exception as "opportunities kept opening up" to support their mission further.
Her passion for this cause was obvious throughout our conversation, and she believes it can be obvious to others as well, since it's really difficult to believe "anyone who would be okay with children going hungry." According to Maslow's hierarchy of needs, humans have to fulfill their physiological needs, like hunger, in order to be able to fulfill higher needs like education, social stability, and self-confidence. It makes complete sense, and that is what Keep Austin Fed is trying to do by reaching out to schools so they can identify families who might be suffering from food insecurity. She is also a firm believer in the power of the next generation to help solve these pervasive problems: "the more our kids know about this, the more they can carry it forward."
Sitting down with our community partners to find out why they do what they do is important to all of us here at GivePulse. We want to help them do more for their community as much as we can. Jennifer let us know how KAF could save more food in two ways: more volunteers and a large facility.
Keep Austin Fed "can always find donors and recipients…but the limitation on saving more food is volunteers." Using GivePulse as their platform for volunteer management, Jennifer is able to easily view on her calendar which food runs are filled and which still need volunteers. The biggest part of her job is making sure there is a volunteer for each run and she is constantly reaching out to current volunteers to insure each recipient receives their share. When things get a bit overwhelming, Jennifer understands "you can't save all the food", but doing what you can is so important. Food waste and insecurity is a collective problem requiring a collective impact, but Jennifer believes "if enough people stepped up, we could put a dent in food insecurity." Click here for more information on how to do what you can to help KAF move the needle on these issues.
With all the time and resources in the world, Jennifer's dream for KAF would be "one big building with lots of freezers, a conference room for bigger orientations, and a party room for volunteers to get together every few months." Increasing the longevity of the end-of-life food they pick up, holding larger orientations to accommodate more potential volunteers, and hosting get-togethers for current volunteers to inform them how they can be more involved could all greatly increase the amount of food KAF is able to save and the number of families they can feed. Click here to donate and help support these dreams.
This post is part of our Spotlight series, where we spotlight our incredible partners. We are so thrilled that GivePulse has been able to work with these nonprofits, centers, cities, institutions, and corporations!
To learn more about how GivePulse can help you make an impact in your community, schedule a call with our success team.