Giving days are seemingly ubiquitous among colleges and universities. More recently, community colleges, cities, social impact organizations and K-12 schools have begun to follow suit. So what is the deal with giving days and why is everyone doing them?
Crowdfunding works because of a few key factors: time limitations, strategic rewards, and group momentum. Giving days are a concentration of all of these factors squeezed into one day. Rather than spreading out annual solicitations in multiple mailers, emails, and phone calls over a few months, giving days harness the power of the crowd by showing communities who's giving and motivating them to join in. By launching a giving day, you can also grow your pool of donors quickly and easily, especially by utilizing peer to peer fundraising.
So how do you launch a giving day, or grow one to be more successful? How do you transition an in-person fundraiser to a virtual format to eliminate overhead costs and capture better data? We'll tell you exactly how one school accomplished that this spring, raising over $200,000 and growing their community of donors and volunteers.
To get started on your own giving day, set up a meeting with our giving day expert, and read on to learn key takeaways and tips!
A Virtual Venture
Seabury Hall is a college preparatory academy on the island of Maui, Hawaii. For decades, they have relied on an annual Craft Fair run by their parents association to provide funding for financial aid. Due to COVID-19, the Craft Fair was cancelled in 2020; with another year of COVID restrictions in sight, Seabury's advancement team knew they had to act. Kaimana Brummel, Direct of Advancement and Seabury Hall alumna, decided to launch Maunalei Giving Day, the first giving day in the school's 57 year history. Without a history of regular annual giving campaigns, she recognized that they were entering new territory.
Along with the giving day, they decided to launch a virtual Mother's Day Marketplace, replacing the beloved island tradition of having the Craft Fair the Saturday before Mother's Day. They were able to raise over $40,000 by selling flowers, gift baskets, lei and donated food and services from the community. Along with these two giving efforts, they needed to coordinate over 400 student and parent volunteers and have people sign up to pick up the items they purchased.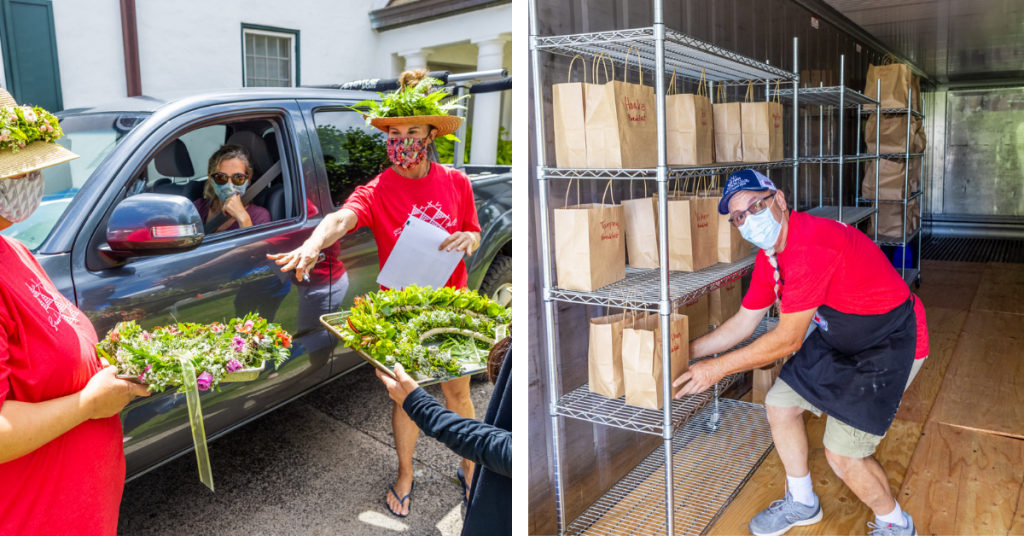 Seabury needed to raise enough to fulfill their students' financial aid needs for the upcoming school year, but this being their first giving day, they knew it was also an opportunity to grow their community of donors. "Our primary goal was to increase the number of donors engaged with Seabury Hall on an annual basis," said Brummel. "Typically, Giving Days have a dollar amount goal… but GivePulse understood that we were interested in increasing the number of donors."
With a goal of 455 gifts, one for each student on their campus, they were able to harness the power of their community and exceed both their dollar and donation goals, raising over $200,000 from 532 gifts.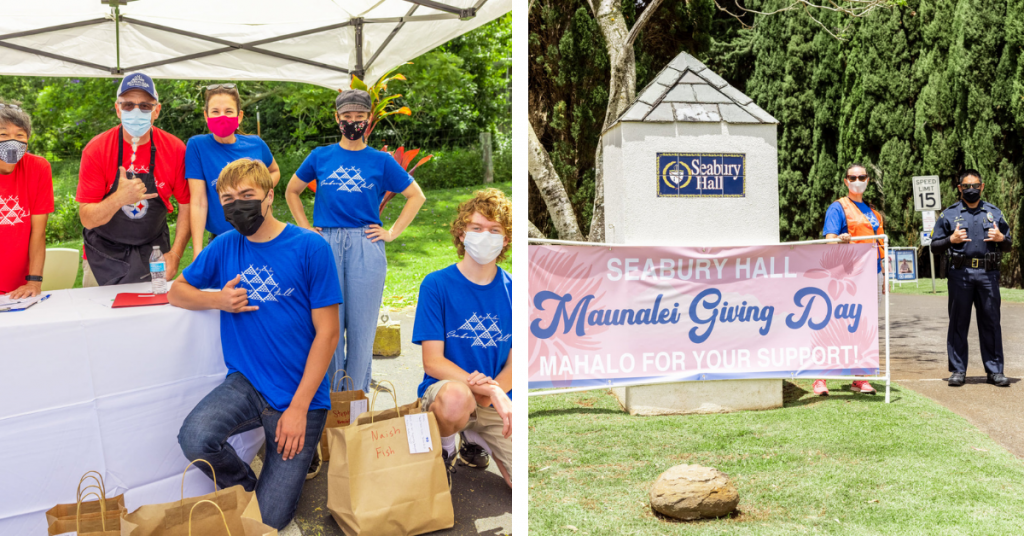 What They Learned
Giving days raise more than events
Event-based fundraising is a tradition as old as time in the educational and nonprofit community. While it certainly still has a place and can be important for building community, it is not always the best way to fundraise. Events can consume a huge amount of what you raise in overhead costs as well as staff time, while virtual campaigns like giving days only necessitate a giving platform and a staff coordinator.
"While nothing can take the place of our big in-person event, our giving day raised even more money with a fraction of the expense both in terms of staff/volunteer time and hard expenses. We are very pleased with the results of our first giving day."
A participation goal can make your campaign more accessible and successful
Seabury heard from many donors how much they liked and appreciated the focus on participation versus the size of gifts. Centering the goal around the number of students participating rather than an arbitrary number allowed participants to focus on the mission. Donors felt like their gifts made a difference no matter the size, and the impact of giving was clear.
"It was exciting for our supporters to see the number of gifts climb as the day went on and know that no matter how much money they were able to give, all gifts counted the same."
A little competition goes a long way
Friendly competition is probably the best way to drive donations during a giving day. Seabury used competition through alumni class decade leaderboards and a challenge to unlock a $25,000 gift. Those challenges drove giving and were a fun way to engage and unite alumni and community members toward a common goal.
"We learned that people love giving challenges! With only a few hours left in our giving day we were still a ways away from our goal. We had a donor step up with a giving challenge that our community responded to. That late momentum carried us past the finish line and way beyond our goal."
Peer to peer fundraising brings in new donors
During their first giving day, Seabury discovered that peer to peer fundraisers brought in new donors much more effectively than regular solicitation methods. While these first-time donors may not have opened emails or responded to calls, they did answer messages sent directly to them by a friend on social media.
"GivePulse makes it really easy for individuals to set up their own giving campaigns which proved to be very successful. By securing a few more ambassadors/individual fundraisers in the future I know we will be able to secure even more support."
Donor data matters
In previous years, Seabury's development office didn't receive donor records from their annual craft fair. This is common with event-based fundraising, but makes it difficult to build up a database of annual giving donors who might want to give to future campaigns or be cultivated toward a transformational gift. With the giving day and online marketplace, Seabury's advancement team now has donor data to start building and growing their community of donors.
"One of our big focuses was on crunching the data after the giving day was over. We have been able to export donor data and impacts easily which will help inform our strategies in the future. We can see how the more we use GivePulse, the more powerful it will become."
How You Can Launch or Grow a Giving Day
1. Get a platform
You'll hear the same story time and time again. A school tries to build out their own platform or just direct gifts through their giving page and it creates a mess. Giving platforms are built to serve this type of event. From providing visual cues to donors like a countdown clock to dealing with the donor data on the backend, you'll save yourself some pain and be happier with the result if you choose a platform ahead of time. Using a platform that caters to volunteer management will also ensure you're able to manage all the moving pieces of your giving day.
Seabury chose GivePulse to run their giving day because they knew it would serve all of their needs.
"Do not try to do a giving day without GivePulse! While giving days are simple, they are not easy and you need the right tools to get the job done. We saved so much time using GivePulse because the platform is intuitive and flexible. We used it to host a giving day, sell products, and manage volunteers. Having everything in one place allowed for staff, volunteers, and donors to get everything quickly. We liked how the forward facing site and the back end user experience was configurable, easy to navigate, and all in one place. In a world where people are easily distracted, it was really important to have all aspects of the event in one place."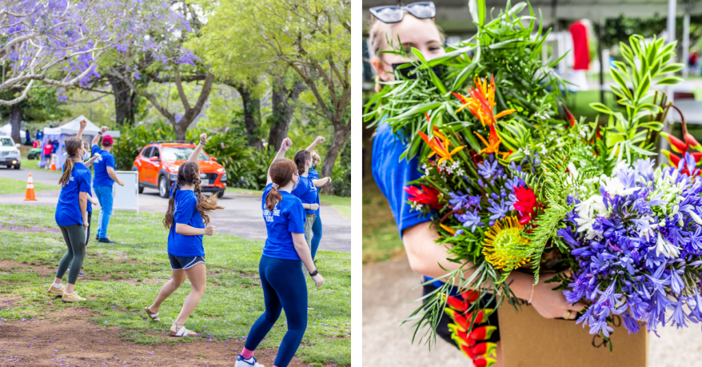 2. Plan ahead (or keep it simple)
Planning a giving day is always going to take longer than you think. From branding and communications to recruiting volunteer fundraisers and planning challenges, there can be a seemingly endless to-do list. If you lack the time or resources to do everything you think a giving day should include, that's okay! Just keep it simple and focus on what drives giving.
3. Recruit peer to peer fundraisers
This is the one component we recommend you spend some time on because the ROI is clear. Peer to peer fundraisers can increase your donations exponentially and broaden your range farther than you can ever reach with an email or a call list. Spend some time building out a program that will drive sign ups and incentivize fundraising using benefits that are unique to your community, like swag giveaways and offering special experiences.
4. Utilize matches or challenges
Giving days work because time limitations and community goals drive giving. Matches and challenges act as mini-occurrences of this phenomenon. Implementing matches and challenges will create surges in giving throughout the day and keep up your momentum.
Matches and challenges are also a great way to involve donors who give at a higher level, allowing them to make an even bigger impact by leveraging their gift to drive more donations to a cause they care about.
5. Do the math, hit your goal, and exceed it
Before launching your giving day or even setting your goals, do the math and know how many donations you can expect from different sources. Throughout the day, keep track of your progress – you may need to throw in an extra match or challenge to hit your goal.
People like to give to campaigns that are successful and donors who give like to see that their gifts helped accomplish what you set out to do. Have a plan in place for how you'll be successful and what you'll do when you hit your goal, including having a stretch goal and a page set up to direct donors who want to give after the giving day is over.
Interested in launching or growing your giving day? Set up a meeting with our giving day expert!