Teachers play a vital role in shaping the futures of successful, strong communities. A common thread in the lives of most adults is the memory of a teacher who went the extra mile to encourage us when we needed support the most. For one week each year, it's our turn to uplift the teachers in our communities and repay the favor by applauding their contributions to brightening the lives of our children, students and society at large.
Supporting our teachers offers a unique opportunity to foster community connection, uplift both students and schools, and make an impact that will continue to reverberate well after Teacher Appreciation Week ends. Whether you are a higher education institution hoping to deepen relationships with local schools and partners, a business looking for ways to invest further in your community, a nonprofit who recognizes that all constituents benefit from stronger schools, or a K-12 school or affiliate supporting your own teachers, this guide will offer actionable ways to show up for our communities during Teacher Appreciation Week. Read on to learn:
How businesses and higher ed institutions can share their talents in the classroom
How K-12 schools can advocate for their teachers' needs
How organizations and volunteer centers can fulfill these needs
How individuals and community members can mobilize their own networks to make an impact
How a simple thank you can go a long way during these unprecedented pandemic times
Volunteer Your Talents
Whether in-person or virtually, there are a number of creative ways organizations and individuals alike can utilize skills and talents to show their support for teachers in their community. Rally your group to volunteer time and skills for a Teacher Takeover, where each person creates a lesson for students to do to take some weight off of teachers during Teacher Appreciation Week! We recommend recruiting volunteers to register in the same place to ensure that a lesson is covered each day.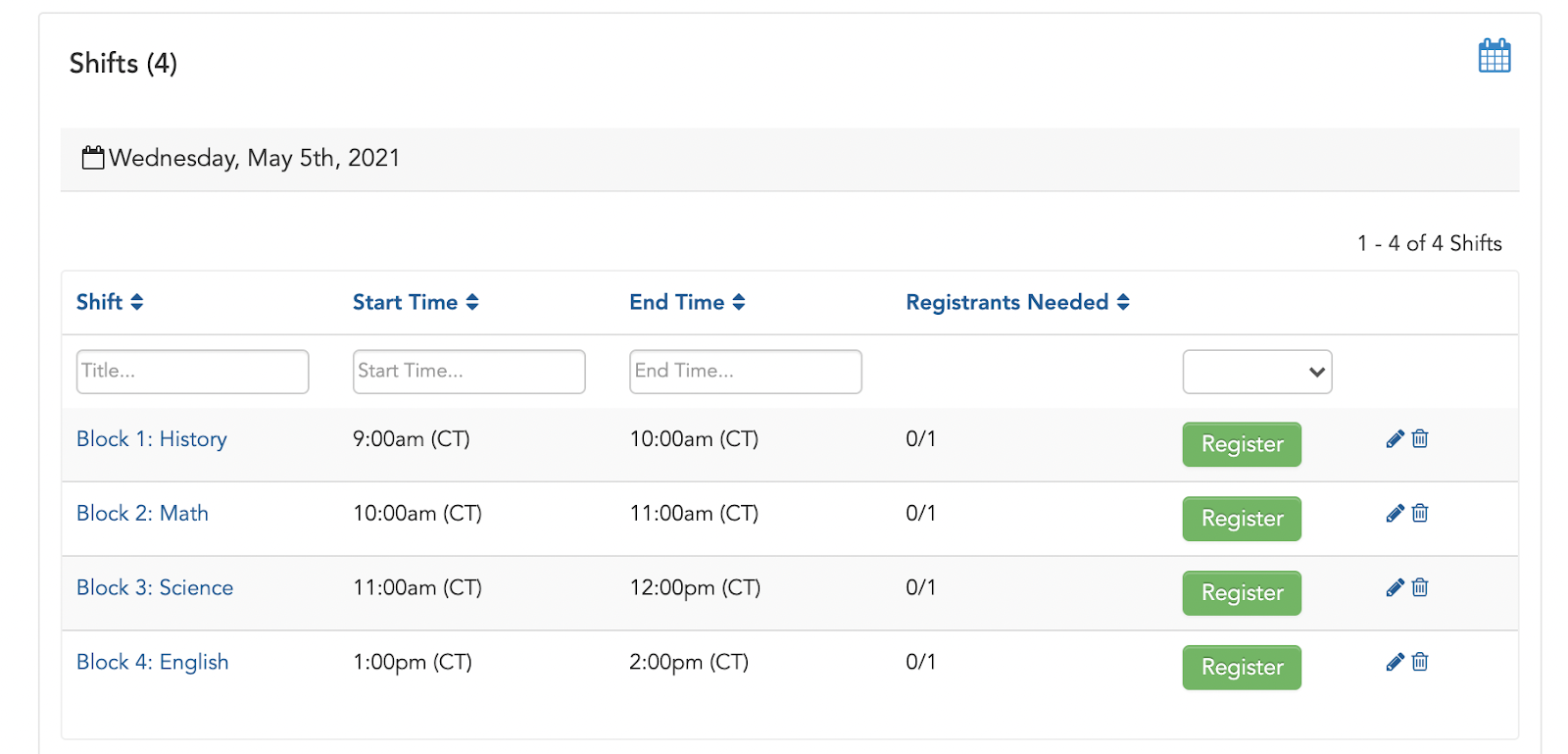 Volunteering your skills and talents to support teachers can take many different shapes, all of which are suitable for in-person or virtual impacts. For example, higher education programs can invite aspiring student teachers to coeducate and lead a day as a "substitute", and businesses and CSR programs can create mentoring events where employees share how their career paths align with their schooling (for more on how our partners at Genentech use their subject to drive science interest in students, see our spotlight). Be creative — the world of volunteerism is your oyster! Feel free to reach out to us to collaborate and brainstorm ideas.
Provide Essential Resources for Teachers
Teachers often have to purchase key supplies, ranging from classroom decorations to paper and pens, with their own money. Support them by setting up a GivePulse Marketplace or Donation Drive, empowering parents and communities to provide classroom essentials and tools that help teachers excel and uplift their students!
Organizations, businesses, and centers that collaborate with K-12 schools, like our partners at Inspiring Minds, can play a critical role in filling the needs of teachers, while at the same time showing the community's appreciation and support.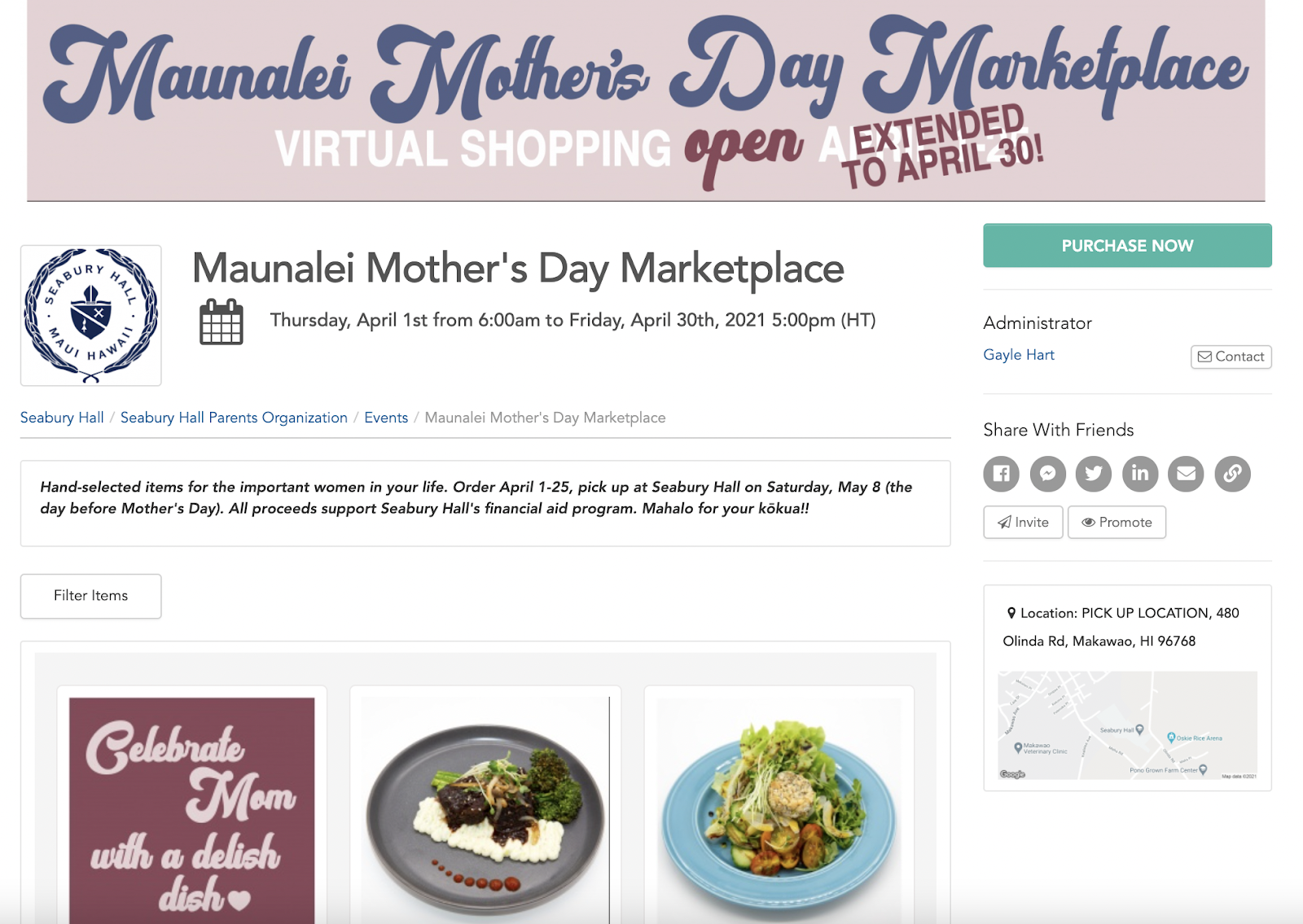 These days, there's a virtual option for every in-person activity, and in this case organizing an online donation drive is just as impactful, and possibly more efficient, than hosting a physical event. Online donation drives allow the teachers and school districts that you're supporting to request supplies that they need, simplifying the process for the organizer and ensuring the items will go to good use. Another option would be to organize a marketplace where individuals can purchase goods for teachers from one easy location! To learn more about donation drives and marketplaces, contact us here.
Tap into Your Competitive Side
Peer to Peer Fundraisers allow you to make a collective impact alongside your friends, family and personal network. This opportunity is an effective way to make an impact for anyone from one individual to groups in higher education, community work, CSR, K-12, and more. Whether you're fundraising to secure classroom materials, a thoughtful gift, or to support a need identified by the school, crowdfunding encourages everyone to get in on the action. Fundraisers can engage their supporters by taking it a step further and turning the fundraiser into a competition! Consider asking local businesses to donate an item to use as an incentive to get your network motivated.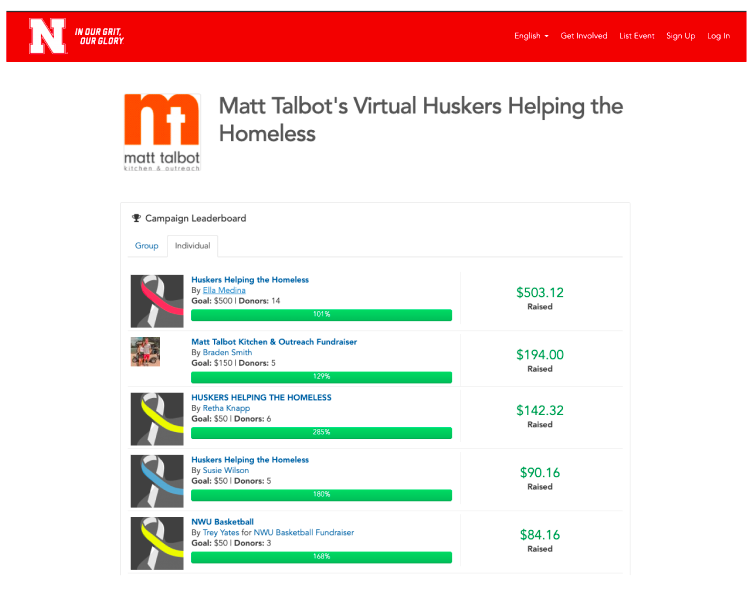 The first step to any successful fundraiser is to stay organized. Seek out fundraising tools to guide you as you plan your campaign and organize your event, so that you can keep your focus on raising money for your cause. Once you've set up your fundraiser, you can begin to rally your personal network! Be sure that you clearly state your goals and the cause that they support, and follow other guidelines in our 7 Steps for Crowdfunding Success to strengthen your cause.
Personalize Your Impact
You don't have to be a current K-12 student, parent, or partner organization to show your appreciation for teachers in a personal way. Reach out to that teacher who truly made a difference in your life, the one you've been thinking about while reading this (be it a childhood teacher or a one that's been a great partner and collaborator in your work), and let them know that their kindness stuck with you all of these years. It would make their day to hear from you now, and learn about what you're up to. You can send them an email, create a thank you video recording, or even reach out to them on social media, making this a very virtual-friendly activity.

Teachers shape the future of our communities, and getting involved through volunteerism and fundraising is a wonderful way for college students, community affiliates and local organizations to show their appreciation for the heavy lifting that teachers and school faculty do everyday.
If you're interested in getting involved, but don't know where to start, we encourage you to set a meeting with our team.